Self-determination
Self-determination means consultation & dialogue
Governments and non-Aboriginal people are quick to 'know' what is 'best' for Aboriginal people. But inappropriate solutions waste millions of dollars.
Close this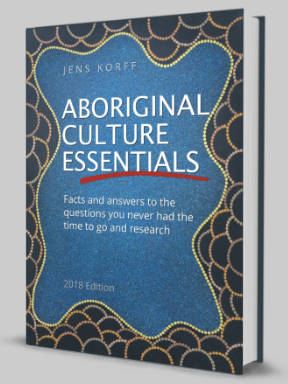 Wishing you knew more about Aboriginal culture?
Search no more.
Get key foundational knowledge about Aboriginal culture in a fun and engaging way.
This is no ordinary resource: It includes a fictional story, quizzes, crosswords and even a treasure hunt.
Stop feeling bad about not knowing. Make it fun to know better.
Selected statistics
81.4%

Direct Aboriginal expenditure that in 2017 went towards mainstream, rather than Aboriginal-led, services. [1]
92%

Proportion of money some programmes spend on consultants and bureaucrats. [2]
Politicians fail to consult Aboriginal people
Self-determination is not about letting Aboriginal peoples run programs designed by someone else.
Many Australian governments have failed to genuinely consult Aboriginal people on programs involving them. The government's preferred mode of operation is a bureaucratic approach from an ivory tower in Canberra.
Independent member of the Northern Territory Legislative Assembly, Yingiya (Mark) Guyula, gives an example that reflects the frustration Aboriginal politicians endure when dealing with governments that do not consult.
"I have not been respected by this government. They make a good show of pretending to listen but they have cut me out of any real consultation or conversation. I'm sick and tired of people answering my questions by going round and round. Nothing direct. I'm sick and tired of being offered briefings. I should provide briefings because I have been elected by the people to be their voice – we brief the government. The government does not want to listen and we must find a way... I have been saying it for two and half years." [3]
Hundreds of reports with thousands of recommendations gather dust in politician's offices because implementing change would involve any combination of a lot of money, time and effort, and most likely be unpopular with voters.
Some Australian politicians will take the 'initiative' rather than wait for consultations with Aboriginal people to run their course.
When it took too long for an agreement to be reached between the government of Western Australia, developer Woodside and the Kimberley Land Council, the state premier simply announced that his government would compulsorily acquire the land where a $30 billion liquefied natural gas site had been proposed [4].
In 2007, shadow minister Tony Abbott, in a statement very close to racism, said "consultation is important, but the search for unanimity has long bedevilled good policy in this area. With Indigenous people it is hard to establish consensus. If we wait for a consensus we'd probably be waiting for ever." [5] What he failed to see is that Australia's Aboriginal people are not a homogenous group, but many nations with many different views.
If we wait for a consensus we'd probably be waiting for ever.

— Tony Abbott, conservative coalition Shadow Minister for Health and Ageing, in 2006 [5]
Not that politicians would apply this technique just to Aboriginal people. In 2014, Peter Hartcher from the Sydney Morning Herald found that the Coalition government of that time had "replicated one of Labor's greatest failings, its chronic inability to get the Australian people to support its big reforms". Without preparing or convincing the public of its solution, Labor would "blurt out dramatic new policies" and "abruptly announce a solution". [6]
If you are on the ground you'll notice how frustrated and exhausted Aboriginal people are with politician's ignorance.
Sue, a Creative Spirits newsletter subscriber, wrote: "After attending the Australian Rural Health Conference in Cairns this year [2017] and hearing of the wonderful work Indigenous people are doing to help themselves when the government actually asks them what they want instead of saying this is what you need, I cannot [help] but feel their frustration and understand their anger [for the times when the government does not ask]". [7]
Non-Aboriginal superiority
Aboriginal Koori Mail reader Sidney Watts, from Alice Springs, found that "there are too many letters to newspapers from obviously intelligent and highly knowledgeable non-Aboriginal people telling us the solutions to our problems and what we have to do. We're told the problem is alcohol, the problem is violence, the problem is this and the problem is that." He thinks that these do-gooders believe "that we are not capable of managing our own affairs" [8]
There are also all those whitefellas out there who are arrogant enough to believe that they know what is good for us and are very happy to use us to run their own agendas.

— Bess Nungarrayi Price, Chair, Northern Territory Indigenous Affairs Advisory Council [9]
Video: Planning for successful consultation
Scot Hutton, a Community and Aboriginal Relations Manager with Plains Midstream Canada, gives a great every-day example of how proper consultation can support communities and projects at the same time.
Dialogue, not consultation, demand elders
In a statement in 2015 regarding the threatened closure of Aboriginal communities in Western Australia the directors of the Kimberley Aboriginal Law and Culture Centre (KALACC) demanded dialogue, not consultation [10]:
"We don't want to be consulted! We demand genuine dialogue!
"How can the Western Australian Government speak for five months about closing down our communities and not talk with us for five months? Some people say that consultations will start on 01 July [2015] – but KALACC only hears this second or third hand because no one from Government has bothered to speak directly with us.
"When will we be consulted? And when the consultations take place, will the Government sit down with us, the cultural bosses and elders representing the Kimberley, and talk directly to us?
"We don't want a 'tick a box' consultation. We demand a genuine dialogue with Government and a genuine input and say on the future of our lives and our communities.
"We acknowledge that there are problems and issues to be addressed, but no one understands the solutions to these problems better than ourselves, the people living in the remote communities."
Lack of government consultation costs millions
Several reports highlight that the Australian government does not consult adequately with Aboriginal people, wasting millions of dollars as a result.
As little as 8 cents in a dollar get down to the community programs. The rest goes to consultants and bureaucrats [2].
More funding is not the answer to the problems of Aboriginal people. Increased funding "of non-Aboriginal organisations to deliver Aboriginal programs has not worked," finds Bill Pritchard, CEO of the Aboriginal Child, Family and Community Care State Secretariat [11].
He recommends local communities should find solutions to local issues and develop local service systems. These can then be funded.
Reports label the return on government investment as 'poor', say its programs achieve little, "seriously lack transparency and accountability" and have 'appalling' outcomes [11].
The government spends tens of billions of dollars on Aboriginal programs. In 2008-2009 the NSW government spent $2.65 billion on delivering services to Aboriginal people [11].