Close this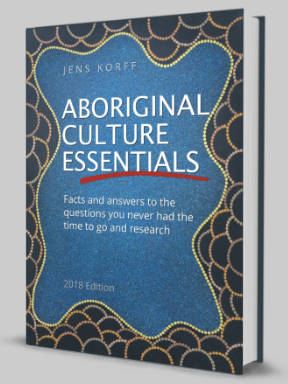 Wishing you knew more about Aboriginal culture?
Search no more.
Get key foundational knowledge about Aboriginal culture in a fun and engaging way.
This is no ordinary resource: It includes a fictional story, quizzes, crosswords and even a treasure hunt.
Stop feeling bad about not knowing. Make it fun to know better.
What data I collect and how I collect it
You do not need to supply me with any personal information to use my website. The third party service I use to handle email subscriptions (ConvertKit) only collects the most basic information such as your name and email when you subscribe to my Smart Owls community. I only store your email when you contact me. This is less than the type of information found in a typical business card.
When you purchase my e-learning resources, the third party services I use to process payments (e.g. PayPal, PayHip) might store data you submit in order to handle these payments. I have access to some of this data which helps me assist with any problems after a payment was made.
I use Google Analytics to track the numbers of visitors to my site but do not collect any personal information or store your IP address locally on my site. I use site analytics to monitor the number of visitors on my site and their location at the country level. I cannot track or trace individual users or their physical addresses, however, Google may be able to. I do not have any control over what Google does with this data. They will be the data controller for the data they collect.
Cookies or web beacons (small graphic files linked to third-party servers) are used on this site to control how often you see my promotional popups, and by third parties to provide analytics or advertising. I do not have access to third party data.
You can delete cookies or instruct your web browser to delete or refuse them. Please visit the help pages of your web browser for information on how to do this.
I use third-party advertising companies to serve ads when you visit this site to help finance it and offer its content for free. These companies may use anonymous information about your visit to this and other websites in order to provide advertisements about goods and services of interest to you.
Learn more about this practice and your choices.
Google, as a third party vendor, uses cookies to serve ads to my users. To learn more, read How Google uses information from sites or apps that use our services. Google may serve personalised ads based on interests, demographics, and other criteria. Its ad technology providers may collect, receive, and use personal data from users in personalised ads. You can review Google's list of ad technology providers.
What I do with the data
I use this information to contact you to offer you services (such as subscriber emails) that you have expressed an interest in. I will contact you to offer these and related services. I do not share, outsource or offshore this information with anyone outside my business (other than the third parties mentioned above) and only use it to contact you.
I respect your privacy and will not sell or pass this information to anyone unless required by Australian law.
The legal reason for processing your data
By communicating, subscribing or asking me to contact you, you understand that you are providing this information to me voluntarily and there is a legitimate reason to retain this information for the period required to discharge those obligations mentioned above. Without the contact information, I will not be able to get back to you, send you subscriber emails or help you with your purchase or download.
Where I ask for consent you will be asked to opt-in and you are free to not give, or withdraw, if you have given consent and then changed your mind.
I also rely on Legitimate Interest as a legal basis to process information where I have a clear interest to process your data and it does not impact your rights and freedoms. I would not want to harm your privacy, so please let me know if you have any issues and I will try and explain and accommodate your wishes.
Your rights
When you provide me with your personal information you have certain rights, these include the right to ensure that I process your data fairly and lawfully, your data is accurate and not excessive, your data is secure and not retained for too long.
You can:
have your data updated and amended if it is incorrect, out of date or incomplete;
restrict the level of processing or object to automated processing;
know how long I keep your data;
ask me to erase your data at any point and be forgotten under certain circumstances;
ask me to provide details of your personal data that I hold; and
ask for the data to be supplied to you in a portable format if appropriate;
You can do this by contacting me via email. I will, of course, need to verify your identity before I can speak to you about the data or act on your instructions.
How long do I keep your data
Your personal data will be retained for the period needed to interact with you.
For subscribers this equals the period you choose to remain a member of my email list. I do not publish your email address anywhere.
How your data is protected
This information will be retained online in my email provider's database or protected behind my hosting provider's firewall and other security arrangements. As with any such hosts' website there is no absolute guarantee of security. If you feel this not sufficient then please do not provide any personal information or let me know and I will remove the information.
This website contains links to other websites. Please be aware that I am not responsible for the privacy practices of other websites. I encourage you, when you leave this website, to read the privacy statements or policies of other websites you visit, as this particular privacy policy applies solely to CreativeSpirits.info.
I have updated this privacy policy to the best of my knowledge to comply with the European Economic Area's General Data Protection Regulation (GDPR).
Your consent
By using my site or subscribing, you consent to this privacy policy. Thank you.
Changes to my privacy policy
If I decide to change my privacy policy, I will update this page.
How to contact me
If you have any issues with my privacy policy or if you feel your data has been used unfairly, then please contact me and I will try to respond as soon as I can.