Marlo Morgan—Mutant Message Down Under: Fiction versus literature
Close this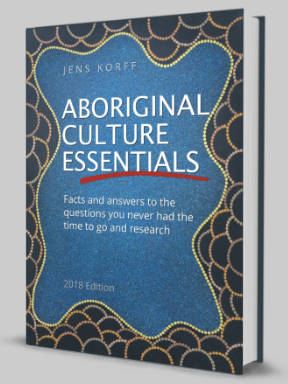 Wishing you knew more about Aboriginal culture?
Search no more.
Get key foundational knowledge about Aboriginal culture in a fun and engaging way.
This is no ordinary resource: It includes a fictional story, quizzes, crosswords and even a treasure hunt.
Stop feeling bad about not knowing. Make it fun to know better.
Read about what Marlo Morgan writes in her book about selected topics, then compare it to quotes from literature. Page numbers refer to the English edition as reviewed on this site.
Cannibalism
Morgan claims:
"In the past they were cannibals." (p.37)
"History also says they were cannibals and that the women sometimes ate their own babies, relishing the most tender parts." (p.41)
But literature says:
Cannibalism is "an activity usually alleged against a people in a context that justifies their subordination by making them appear inhuman. Evidence for its actual practice among Australia's indigenous peoples is fragmentary, inconsistent and inconclusive ..." [1]
"No other people seem to be as lenient or indulgent toward children as the Australian Aboriginals, and many anthropologists have declared it to be the most child-centered society they have ever observed." [2]
"Aboriginal parents are, on the whole, very indulgent. They pet and spoil their children..." [3]
Trackers
Morgan claims:
"Aboriginal trackers have been known to tell from tyre marks the speed, type of vehicle, date and time, and even the number of passengers." (p.54)
"The slightest deviation in the footprint can tell them the most probable destination of the walker." (p.54)
But literature says:
Communication and telepathy
Morgan claims:
"[Aboriginal people] used mental telepathy to communicate most of the time." (p.61)
"The reason [...][they can do this is because] they never tell a lie, not a small fabrication, not a partial truth, nor any gross unreal statement. No lies at all [...]" (p.63)
"The Real People don't think the voice was designed for talking." (p.64)
But literature says: