Origin

Australia

Genre/styles

About Black

The Black Arm Band was formed in 2006 to perform the concert murundak (meaning 'alive' in the Aboriginal Woiwurrung language). The concert has been turned into the feature film Murundak: Songs of Freedom.

The Black Arm Band was formed after Ruby Hunter told her partner Archie Roach "we need an Aboriginal orchestra" [1]. The band was named after a speech by former prime minister John Howard in 1996 that dismissed the so-called "black armband view of Australian history".


The band consists of Aboriginal and non-Aboriginal members:

David Arden (Co Musical Director), Mark Atkins, Andy Alberts, Lou Bennett (Tiddas), Robbie Bundle, Kev Carmody, Liz Cavanagh, Emma Donovan, Kutcha Edwards, Carole Fraser, Joe Geia, Shane Howard (Co Musical Director), Ruby Hunter, Paul Kelly, Jimmy Little, Rachael Maza Long (actress, SBS presenter), Shellie Morris, Stephen Pigram, Archie Roach, Peter Rotumah, Dan Sultan, G.R Burrarrawanga (deceased), Bart Willoughby (No Fixed Address), Ursula Yovich and Geoffrey Gurrumul Yunupingu.


The Black Arm Band reminds me of the long struggle and the long journey we've been on. 30 years ago we were marching for justice down the city streets, but now we're telling our stories in the concert halls.

— Archie Roach, The Black Arm Band

[The Black Arm Band is] to music what Bangarra Dance Theatre is to dance.

— Steven Richardson, Artistic Director, Arts House
Discography
Album formats explained Explain formats
Album formats
10": 10 inch vinyl records were played at 45 or 33 1/3 rounds per minute (rpm). The former could hold 9, the latter 12 minutes of music per side.
7": 7 inch records (often referred to as 45s) were played at 45 rpm or 33 1/3 rpm, with about 4:30 or 6 minutes of music per side.
LP: Long play, is a vinyl record played at ​33 1⁄3 rpm with a 12 or 10-inch diameter.
EP: Extended play, are vinyl records that allowed two or even three songs on each side.
Murundak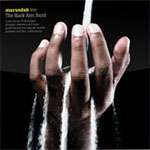 Released

October 2006

Tracks

Prologue/ We Have Survived (Bart Willoughby)
Remembrance (Peter Rotumah)
My Island Home (G.R Burarrawanga)
Yil Lull (Joe Geia)
Feel Like Going Back Home (Stephen Pigram)
Solid Rock (Shane Howard)
Took The Children Away (Archie Roach)
Is This What We Deserve? (Kutcha Edwards)
Didjeridoo Solo (Mark Atkins)
Nyul Nyul Girl (Archie Roach, Paul Kelly, Shane Howard, Stephen Pigram)
Our Home Is Our Land (Lou Bennett)
Interlude
From Little Things Big Things Grow (Paul Kelly, Kev Carmody)
Somewhere Over The Rainbow (Shellie Morris)
---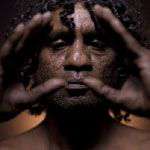 Released

October 2008

Tracks

Djarrimirri (Geoffrey Gurrumul Yunupingu)
Swept Away (Shellie Morris)
Good to See Ya (Joe Geia)
Your Love is Like a Song (Dan Sultan)
Black Boy (Bunna Lawrie)
The Dead Heart (David Arden, Emma Donovan, Shane Howard)
I Have a Dream (Kutcha Edwards)
Didjeridu Interlude (Mark Atkins)
Where I B'long (Stephen Pigram)
Aunty Across the Sea (Lou Bennett, Sally Dastey, Amy Saunders)
Inside My Kitchen (Lou Bennett, Sally Dastey, Amy Saunders)
Ngarrindjeri Woman (Ruby Hunter)
Lighthouse (Archie Roach and the Mara Choir)
Chinwag (Mark Atkins, Lou Bennett, vocalists)
Blackfella/Whitefella (Jimmy Little, Ursula Yovich)
Treaty (Kutcha Edwards, Shellie Morris)
Wukun (Geoffrey Gurrumul Yunupingu)
---
Murundak (Live)
Released

26 May 2010

Tracks

Swept Away
Lullaby
Your Love Is Like A Song
We Have Survived
Solid Rock
Feel Like Goin Back Home
Down City Streets
Took The Children Away
Nyul Nyul Girl
Our Home Our Land
From Little Things Big Things Grow
---
Dirtsong (Live)
Released

28 September 2012

Tracks

Far Away Home (Live)
Dirtsong (Live)
Coming Up Close Now (Live)
Traditional Chant (Live)
Big Law (Live)
I Am Not Your Way (Live)
Sunrise (Live)
Waakoobawhan Yannak (Live)
Giidany (Live)
Yarian Mi Tji (Live)
Winnan Akk Pupuup Kaleek (Live)
Giidany Reprise (Live)
This Land Is Mine (Live)
Dron Wanga (Live)
Milaythina / Rrawa (Live)
Rainstorm (Live)
Gungalaira (Live)
---
Find Black Arm Band albums & CDs
Disclosure: I get commissions for purchases made through any album links.
Go exploring!
Use the Aboriginal music timeline to view albums over time.