Musicians
Charlie Trindall
Origin

Armidale, New South Wales

Genre/styles

About Charlie
Discography
Album formats explained Explain formats
Album formats
10": 10 inch vinyl records were played at 45 or 33 1/3 rounds per minute (rpm). The former could hold 9, the latter 12 minutes of music per side.
7": 7 inch records (often referred to as 45s) were played at 45 rpm or 33 1/3 rpm, with about 4:30 or 6 minutes of music per side.
LP: Long play, is a vinyl record played at ​33 1⁄3 rpm with a 12 or 10-inch diameter.
EP: Extended play, are vinyl records that allowed two or even three songs on each side.
Blacktracks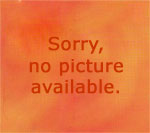 Released

1998

Tracks

Sorry, no tracklisting available.
---
Ancient Echoes
Released

1998

Tracks

New Tomorrow
Fringe Dwelling Man
Forgotten Heroes
Memories
1968
Missing You
Survival
Black Tracks
Dreaming
Societies Ways
Life and Culture
Lost Ways
---
Going Home (EP)
Released

21 October 2008

Tracks

Charlie Trindall
Sand Goanna Man
Destiny
---
When Angels Fall (EP)
Released

21 October 2008

Tracks

When Angels Fall
Can't Walk Away
Real Killer
---
The Journey
Released

27 January 2012

Tracks

Broken Hearts
Adore Her
Heart of My Country
Ashes and Dust
Certain Kind of Feeling
Land of the Kangaroo
Lessons
Sweet Murri Child
Cynical Song
Ancient Wide Land
The Journey
---
Find Charlie Trindall albums & CDs
Disclosure: I get commissions for purchases made through any album links.
Go exploring!
Use the Aboriginal music timeline to view albums over time.