Origin

Nambucca Heads, NSW, Australia

Genre/styles

About Emma

Emma Donovan sings in English and Gumbayngirr. Emma was an original member of the vocal trio Stiff Gins.

Her father is from the Naaguja and Yamatji people of Western Australia, her mother is a Gumbaynggirr/Dhangatti woman from Nambucca valley on the mid-north coast of New South Wales. Emma is the granddaughter of Archie Roach.

Website: www.emmadonovan.com
Discography
Album formats explained Explain formats
Album formats
10": 10 inch vinyl records were played at 45 or 33 1/3 rounds per minute (rpm). The former could hold 9, the latter 12 minutes of music per side.
7": 7 inch records (often referred to as 45s) were played at 45 rpm or 33 1/3 rpm, with about 4:30 or 6 minutes of music per side.
LP: Long play, is a vinyl record played at ​33 1⁄3 rpm with a 12 or 10-inch diameter.
EP: Extended play, are vinyl records that allowed two or even three songs on each side.
Changes
Released

12 February 2008

Tracks

Changes
Not Even a Breeze
Stuck In My Mind
There You Go Again
Get Over It
Koori Time
Somethings Missing
Don't Stop a Good Thing
Caught Up In a Situation
Sunshine
Gumbaynggirr Lady
Feathers
---
Ngarraanga Ngiinundi Yuludarra (Remember Your Dreaming)
Released

May 2009

Tracks

Ngarraanga
Changes
Try
Just A Kid
Lullaby

Notes

Ngarraanga is a tribute to the Stolen Generations. It includes traditional language.
---
Changes (Single)
Released

15 February 2010

Tracks

Changes
---
Emma Donovan & The PutBacks for SOS Blak Australia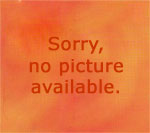 Released

16 October 2015

Tracks

Down City Streets (featuring Archie Roach)
Blackfella / Whitefella (featuring Tim Rogers and Joelistics)
---
Find Emma Donovan albums & CDs
Disclosure: I get commissions for purchases made through any album links.
Go exploring!
Use the Aboriginal music timeline to view albums over time.