Origin

Kimberley, Western Australia

Genre/styles

About Fitzroy

Band members: Danny Marr, Victor Marr (Danny's brother), Waylon Marr (Danny's son), and Daron Keogh.

Website: www.fitzroyxpress.com
Discography
Album formats explained Explain formats
Album formats
10": 10 inch vinyl records were played at 45 or 33 1/3 rounds per minute (rpm). The former could hold 9, the latter 12 minutes of music per side.
7": 7 inch records (often referred to as 45s) were played at 45 rpm or 33 1/3 rpm, with about 4:30 or 6 minutes of music per side.
LP: Long play, is a vinyl record played at ​33 1⁄3 rpm with a 12 or 10-inch diameter.
EP: Extended play, are vinyl records that allowed two or even three songs on each side.
Live in Broome '92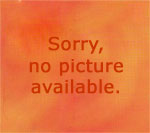 Released

1993

Tracks

CD/side 1

In your dreams
Long and lonely highway
When all the rivers run
Midnight bar

CD/side 2

Travellin' man
Julia
Raining on the rocks
Sun shinin' day

Notes

This was released as a cassette tape.
---
Little bit of Country, Little bit of Rock'n'Roll
Released

2000

Tracks

Rock n roll star
Rodeo road
Little bit of country
neon lights
Samantha
Truckers roll
Living in the Kimberley
Headin back to you
Sun shiny day
Travelling man
I never felt like this
Long lonely highway
FJ
Yiyili
In your dreams
---
Home Sweet Home
Released

2004

Tracks

Bushmans life
Me and my hot bottle of wine
Long summer nights
Crazy game they call rodeo
Bunuba girl
Home sweet home
Was it last night
Good old days
Better off alone
If only
Heaven sent
Better man
---
Hard Times
Released

1 May 2013

Tracks

Better Days to Come
Love's the Only Thing
A Girl Like You
Hard Times
All Those Good Times
Midnight Bar
Home Town
Wulbinga's Tune
Slim Dusty (The Legend Lives On)
Wish It Was Me
Pub Song
Brooking Springs Station
A Few More Songs
---
Find Fitzroy Xpress albums & CDs
Disclosure: I get commissions for purchases made through any album links.
Go exploring!
Use the Aboriginal music timeline to view albums over time.