Origin

Griffith, New South Wales

Genre/styles

About Konect-A-Dot

Konect-A-Dot is Paul Penrith.

Aged only 19, Konect-a-Dot won the 2006 CAAMA Music Best Aboriginal and Torres Strait Islander Artist Award at the Musicoz Awards in Sydney.

Paul writes all his own lyrics and produces his own music.
Discography
Album formats explained Explain formats
Album formats
10": 10 inch vinyl records were played at 45 or 33 1/3 rounds per minute (rpm). The former could hold 9, the latter 12 minutes of music per side.
7": 7 inch records (often referred to as 45s) were played at 45 rpm or 33 1/3 rpm, with about 4:30 or 6 minutes of music per side.
LP: Long play, is a vinyl record played at ​33 1⁄3 rpm with a 12 or 10-inch diameter.
EP: Extended play, are vinyl records that allowed two or even three songs on each side.
Robotic Flow (Single)
Released

20 March 2011

Tracks

Robotic Flow
---
Feel Good Party (Single)
Released

30 April 2012

Tracks

Feel Good Party
---
Bass, Girls & Shots (Single)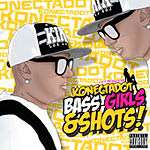 Released

21 June 2012

Tracks

Bass, Girls & Shots
---
The OverGrown Kid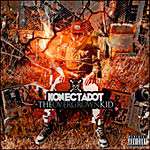 Released

12 July 2012

Tracks

BubbleGum
Animals
Make Em Pay
So Called Hits
What I Say
Our Life
Back Against the Wall
I Am Human
I Go Hard (feat. Yung Laughter)
Feel Good Party
Pretty Fly
Find Yourself
Meant to Be
Waiting (feat. Broomie)
Wet
Bass, Girls & Shots
Doesitallday (feat. Mook)
---
Find Konect-A-Dot albums & CDs
Disclosure: I get commissions for purchases made through any album links.
Go exploring!
Use the Aboriginal music timeline to view albums over time.