Origin

Echuca, Victoria

Genre/styles

About Lou

Lou Bennett is a Yorta Yorta/Dja Dja Wurrung woman.

Bennett started her musical career with her uncle's band The Shades. She later joined Richard Frankland's band Djaambi. She was part of the award-winning band Tiddas. After Tiddas disbanded in 2000 Bennett has performed with a new band called Sweet Cheeks.
Discography
Album formats explained Explain formats
Album formats
10": 10 inch vinyl records were played at 45 or 33 1/3 rounds per minute (rpm). The former could hold 9, the latter 12 minutes of music per side.
7": 7 inch records (often referred to as 45s) were played at 45 rpm or 33 1/3 rpm, with about 4:30 or 6 minutes of music per side.
LP: Long play, is a vinyl record played at ​33 1⁄3 rpm with a 12 or 10-inch diameter.
EP: Extended play, are vinyl records that allowed two or even three songs on each side.
Imagine Being You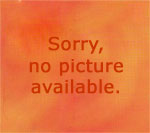 Released

1999

Tracks

Imagine Being You
I'm Holdin' On

Notes

This is Lou Bennett's debut solo EP album.
---
Time Out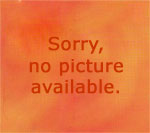 Released

2001

Tracks

Sorry, no tracklisting available.

Notes

Debut album of her band with her band Mama Lou's Sweet Cheeks.
---
Hold My Hand?
Released

17 July 2008

Tracks

Pushin'
Crashin' Down
Hold My Hand?
Don't Sleep
One True Place
Still Goes On
Fil Me
Wavin' Goodbye
Heartbroken Song
Saddle Up
We're Different

Notes

Hold My Hand? is the debut album of the group Lou Bennett and The Sweet Cheeks.
---
Find Lou Bennett albums & CDs
Disclosure: I get commissions for purchases made through any album links.
Go exploring!
Use the Aboriginal music timeline to view albums over time.