Origin

Alice Springs, Northern Territory, Australia

Genre/styles

About

Band members: Craig Tilmouth and Damien Young. Nokturnl's songs were featured in the AFI award-winning film Radiance and in Yolngu Boy.

The peculiar spelling of the name as "NoKTuRNL" was introduced "to make it a little bit more unique".
Discography
Album formats explained Explain formats
10": 10 inch vinyl records were played at 45 or 33 1/3 rounds per minute (rpm). The former could hold 9, the latter 12 minutes of music per side.
7": 7 inch records (often referred to as 45s) were played at 45 rpm or 33 1/3 rpm, with about 4:30 or 6 minutes of music per side.
LP: Long play, is a vinyl record played at ​33 1⁄3 rpm with a 12 or 10-inch diameter.
EP: Extended play, are vinyl records that allowed two or even three songs on each side.
Unveiled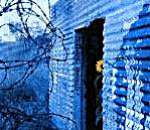 Released

2000

Tracks

Just B...
Same Old Song
Unveiled
100 Fresh Disciples
The Playa, Part 1
---
Neva Mend (7")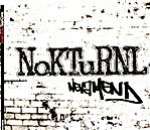 Released

2000

Tracks

Neva Mend
No Respect
New Era
---
Haterz (7")
Released

2001

Tracks

Haterz
Flametal
Primitive
---
Time Flies
Released

10 February 2007

Tracks

Behold the Man
Human
Sail away
Woomera
Times Flies
Prism
Kruel World
All I see
U Cant B Me
After Rain
Follow My Eyes
Reason to live
---
Find NoKTuRNL albums & CDs