Musicians
Richard Frankland
Origin

Melbourne, Victoria, Australia

Genre/styles

About Richard

Richard Frankland is an acclaimed singer and songwriter who has performed with Archie Roach, Tiddas, Mark Seymour and many others.

In 1989 he formed Djaambi which is a ten-piece Koorie/Non-Koorie band. The band and Richard's music featured in three of his films. Djaambi toured internationally.

Richard leads also the band Charcoal Club.
Discography
Album formats explained Explain formats
Album formats
10": 10 inch vinyl records were played at 45 or 33 1/3 rounds per minute (rpm). The former could hold 9, the latter 12 minutes of music per side.
7": 7 inch records (often referred to as 45s) were played at 45 rpm or 33 1/3 rpm, with about 4:30 or 6 minutes of music per side.
LP: Long play, is a vinyl record played at ​33 1⁄3 rpm with a 12 or 10-inch diameter.
EP: Extended play, are vinyl records that allowed two or even three songs on each side.
Three Waterholes Road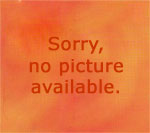 Released

1997

Tracks

Way To Forget
Dark Wind
Dreamtime Dancer
Malcolm Smith
Yesterday's Dreaming
Asunder (Sarah's Song)
Long Tall Ships
Mama
Condah Mission
Wa Warrior
Two Lands
Leroy Silver
Red River Gums
No Simple Man
Message For Young & Old
---
Find Richard Frankland albums & CDs
Disclosure: I get commissions for purchases made through any album links.
Go exploring!
Use the Aboriginal music timeline to view albums over time.