Origin

Toomelah Aboriginal Mission (near Boggabilla on the NSW/QLD border; Gamilaroi nation), NSW, Australia

Genre/styles

About Roger

Roger Knox earned the nickname Black Elvis or Koori King of Country with his soulful music. He is the father of Aboriginal musician Buddy Knox. He is a descendent of the Gomeroi people.

Roger Knox was inducted into the Hall of Fame at the 2018 National Indigenous Music Awards.

I believe that music is a form of drawing people together and Aboriginal people have always operated by spirit. Once you sing, you feel so good afterwards.

— Roger Knox [1]

Song is as important as language, it is a part of our culture and well-being, it is another form of healing for Aboriginal people.

— Roger Knox [1]
Discography
Album formats explained Explain formats
Album formats
10": 10 inch vinyl records were played at 45 or 33 1/3 rounds per minute (rpm). The former could hold 9, the latter 12 minutes of music per side.
7": 7 inch records (often referred to as 45s) were played at 45 rpm or 33 1/3 rpm, with about 4:30 or 6 minutes of music per side.
LP: Long play, is a vinyl record played at ​33 1⁄3 rpm with a 12 or 10-inch diameter.
EP: Extended play, are vinyl records that allowed two or even three songs on each side.
Give It A Go
Released

1984

Tracks

Blackman's Stories
If You Love Me
Streets of Tamworth
Help Me
Black Tracker
Koorie Rose
Blue Gums Calling Me Back Home
Australia Down Under
Walk Away, Let's Forget, It's Too Late
Searching For The Morning Sun
Our Reserves
Bridge Over Troubled Waters
---
The Gospel Album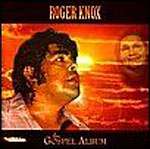 Released

1986

Tracks

Mansion Over The Hilltop
What God Has Done
I'm Still Your Child
Sweet By And By
Where Could I Go But To The Lord
I'm Gonna Sing; Take Up Thy Cross (AKA - I Walked One Day)
Put Your Hand In The Hand
He Touched Me
Sacred Memories
One Set Of Footprints
Seeing Is Believing
Help Me (only on re-release)
Bridge Over Troubled Water (only on re-release)

Notes

The Gospel Album was re-released in November 2006.
---
Goulburn Jail (7″)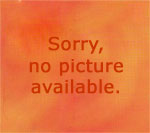 Released

1988

Tracks

Goulburn Jail
Malabar Mansion
---
Koala Bear (7″)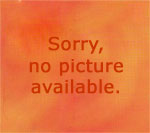 Released

1988

Tracks

Koala Bear
Hey Sheriff
---
Warrior in Chains – The Best of Roger Knox
Released

1993

Tracks

He touched me
Put your hand in the hand
Wild one
My baby left me
I want to be free
Arnhem
Koala bear
Warrior in chains
Streets of Tamworth
Goulburn gaol
Naybeline
Blackman's stories
I'll break out again
Koori rose

Notes

This album was re-released in November 2014 on iTunes.
---
Goin' on, still strong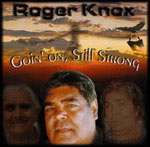 Released

May 2004

Tracks

Mother's Eyes
I Am
First Born
There You Go
Murri Man
King Bunderwall
Streets Of Tamworth
Black Tracks
Murri's Plea
Malabar Mansions
Friendship Road
Koori Rose
Life And Culture
Brighter Day
---
Stranger In My Land
Released

12 February 2013

Tracks

The Land Where The Crow Flies Backwards
Stranger in My Country
Blue Gums Calling Me Back Home
Took the Children Away (cover of Archie Roach's song)
Arafura Pearl
Brisbane Blacks
Wayward Dreams
Scobie's Dream
Ticket To Nowhere
Warrior In Chains
Streets Of Tamworth
Home In The Valley
---
Find Roger Knox albums & CDs
Disclosure: I get commissions for purchases made through any album links.
Go exploring!
Use the Aboriginal music timeline to view albums over time.