Origin

Sydney/Darwin

Genre/styles

About Shellie

Shellie Morris, a Wardaman and Yanyuwa woman, has toured with Yothu Yindi in 2001, performed with Neil Murray from the Warumpi Band and worked with the Borroloola Songwomen of the NT.

She grew up as a foster child in Sydney but in the 1990s she relocated to Darwin to reconnect with her Aboriginal family.

Discography
Album formats explained Explain formats
Album formats
10": 10 inch vinyl records were played at 45 or 33 1/3 rounds per minute (rpm). The former could hold 9, the latter 12 minutes of music per side.
7": 7 inch records (often referred to as 45s) were played at 45 rpm or 33 1/3 rpm, with about 4:30 or 6 minutes of music per side.
LP: Long play, is a vinyl record played at ​33 1⁄3 rpm with a 12 or 10-inch diameter.
EP: Extended play, are vinyl records that allowed two or even three songs on each side.
Shellie Morris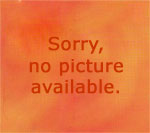 Released

2000

Tracks

Angels
Open & bleeding
Swept away
Lights on
I remember
As the days go by
---
Waiting Road
Released

3 July 2007

Tracks

All Alone
Ointment
Swept Away
Forty Hours
On My Own
Rain
Everything Looks Beautiful
Waiting By The Road
If It Wasn\'t For You
End Of The Day
Shattered Glass
---
Together We Are Strong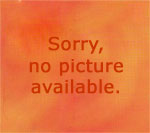 Released

August 2011

Tracks

Sorry, no tracklisting available.

Notes

Together We Are Strong ("Ngambala wiji Li-Wunungu") is sung in the Yanyuwa language.
---
Together We Are Strong - Ngambala Wiji Li-Wunungu
Released

7 June 2013

Tracks

CD/side 1

Li-anthawirriyarra Saltwater People Song
Jambala Lhurramanji Kulu Jambala Yinbayi We Dance We Sing
Jiwarrmanji The Wind Is Blowing
Ngarrka A-kurija My Song
Ngabujiyu A-kurija Nanna Song
Yarrbanthalu Hunting
Li-wirdiwalangu Belonging To The Elders
Rra-wurlumandaya Torres Strait Island Pigeon
Lhaba Silence
Karanyjala Lullaby

CD/side 2

ji-Ngundayi Rising Tide
Maraman SEAGRASS
Layili-nganji Waliwaliyangu We Are the People From the Island
rra-Wurlumandaya Torres Strait Island Pigeon
Wundunyuka Sea Turtle
Jardiwangarni Sea Turtle
Kanda-wuluma A Wife Driven Away
Ngandarra Ngatha Karrinyu Why Did He Change His Mind?
rra-Ngadiji Ngadiji Women
Ngadijirri Red-winged Parrot
Wakaya On Wakaya Country
Bulamantharra Painted
Warrurdu Plains Country
Yarrukaji Ngadiji Women Travelling Quickly
Rabanka Spirit Men
A-Ngajarr Lightning
Mirrinyungu Resting
Ngarlangkurlurru
Tharriba Trepang
Jarrawaja Trousers
Bijibiji Ponytail
Wuyagiba 1
Wuyagiba 2
Wuyagiba 3
Wuyagiba 4
Wuyagiba 5
Wuyagiba 6
Wuyagiba 7
Wuyagiba 8
Wuyagiba 9
WulwarndiFreshwater long-necked turtle
Wuyagiba 9
WuyagibaWuyagibaWarugu EGGS
Gulinja Black Plum
YurrmuruGreen Plum
YurrmuruGreen Plum
a-Mararabarna 1
a-Mararabarna 2
a-Mararabarna 3
a-Mararabarna 4
a-Mararabarna 5
a-Mararabarna 6
a-Mararabarna 7
Kidkidi Kid goats
Nyunga HAI
Gudawarrana
Bulwinaya
Jaraji
Bore No. 4
Waguyari-iranyi
Gayurrka Linjirrirnya Nurralbaranya
Munga-munga
Injarna Gayurrka Mayamayagarda
Injarna Gayurrka Windiwindi Garanya
Lardiman-lardimangarda Ayanmangarda
Gayuman Gurdayiwarrana Miyagarda

Notes

Shellie Morris & The Borroloola Songwomen
---
Find Shellie Morris albums & CDs
Disclosure: I get commissions for purchases made through any album links.
Go exploring!
Use the Aboriginal music timeline to view albums over time.