Origin

Ngukurr (Roper River), Arnhem Land, Northern Territory

Genre/styles

About Tom

Tom E Lewis was born and raised in Ngukurr, a remote community in south eastern Arnhem Land. He has a decade-long performance career during the 1990s as half of Lewis & Young.

In 2005 Lewis released his debut album Sunshine After Rain, which landed him the 2006 Music Release of the of the Year at the Northern Territory Indigenous Music Awards.

Tom E Lewis is also an actor playing his first and the title role in the 1978 Fred Schepisi film The Chant of Jimmie Blacksmith.

He died on 10 May 2018, aged 59.
Discography
Album formats explained Explain formats
Album formats
10": 10 inch vinyl records were played at 45 or 33 1/3 rounds per minute (rpm). The former could hold 9, the latter 12 minutes of music per side.
7": 7 inch records (often referred to as 45s) were played at 45 rpm or 33 1/3 rpm, with about 4:30 or 6 minutes of music per side.
LP: Long play, is a vinyl record played at ​33 1⁄3 rpm with a 12 or 10-inch diameter.
EP: Extended play, are vinyl records that allowed two or even three songs on each side.
Sunshine After Rain
Released

1 February 2005

Tracks

Two Dollar
Rats of Tobruk
Cry My Country
Sunshine After Rain
Weronica
Riverdown
White Dress
Cafe del Wugularr
Red Dust
Boomerang

Notes

This is the debut CD of Tom E Lewis.
---
Muyngarnbi - Songs From Walking With Spirits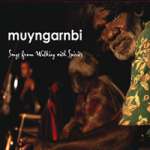 Released

2007

Tracks

Millay Millay I
Gam-Ba Lingmarra
Gu Gu
WarrkWarrk
Ngg-Ung
Ngarditj
Gru Thal I
U-Kun
Behrk Behrk
Millay Millay II
Gru Tha II
Gu Gu II
Yolngu Man I
Yolngu Man II
Yolngu Man III
---
Beneath the Sun
Released

7 February 2014

Tracks

Angels
Can't Change Your Name
3 Crows
Blue Shirt
I Can't Make It On My Own
Come Take My Tides
Open Road
Time Will Tell
That Girl
Cherie L'Amour
Reckless
Unfallen Rain
---
Find Tom E Lewis albums & CDs
Disclosure: I get commissions for purchases made through any album links.
Go exploring!
Use the Aboriginal music timeline to view albums over time.