Origin

Maningrida, far North Arnhem Land, NT

Genre/styles

About Ursula

Ursula, a Burarra woman, was awarded a Helpmann Award (Australia's equivalent to the Tony Awards) in 2007 for her stunning performance in Capricornia.

Ursula also featured in Deborah Cheethams' Pecan Summer, Australia's first Aboriginal opera.

Discography
Album formats explained Explain formats
Album formats
10": 10 inch vinyl records were played at 45 or 33 1/3 rounds per minute (rpm). The former could hold 9, the latter 12 minutes of music per side.
7": 7 inch records (often referred to as 45s) were played at 45 rpm or 33 1/3 rpm, with about 4:30 or 6 minutes of music per side.
LP: Long play, is a vinyl record played at ​33 1⁄3 rpm with a 12 or 10-inch diameter.
EP: Extended play, are vinyl records that allowed two or even three songs on each side.
Sketches
Released

13 April 2004

Tracks

Sorry, no tracklisting available.
---
My Skin, My Life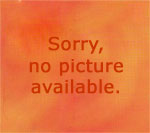 Released

2006

Tracks

My Skin, My Life (Music by David Page)

Notes

My Skin, My Life was used in the 2006 Commonwealth Games Opening Ceremony.
---
The Way That I Love You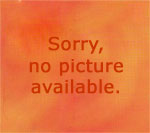 Released

2006

Tracks

The Way That I Love You

Notes

The Way That I Love You is part of the movie soundtrack of Jindabyne.
---
Ursula Yovich Live
Released

8 October 2010

Tracks

Fields of Gold
Just a Child
Caruso
Do I Belong?
Who Wants to Live Forever?
A Woman Is
Magpie Blues
Oneness
People Make the World a Better Place
Over the Rainbow (Sung in Burarra, Serbian & English)
---
Find Ursula Yovich albums & CDs
Disclosure: I get commissions for purchases made through any album links.
Go exploring!
Use the Aboriginal music timeline to view albums over time.