Origin

Mount Isa, Queensland, Australia

Genre/styles

About William

William Barton, a Kalkadoon (Kalkadunga) man, is widely recognised as one of Australia's finest traditional didgeridoo players and a leading didgeridoo player in the classical world. Website: williambarton.com.au

William Barton's mother is opera singer Delmae Barton, a member of the Stolen Generations. His Uncle Arthur, also a didgeridoo player, influenced him greatly and Elders nominated Barton to continue the traditional cultural music tradition and handed him Arthur's didgeridoo.

Aged 17 he was chosen to be the soloist for the world premiere of Dance Gundah, a concerto for didgeridoo and orchestra. Ever since he is bringing together Aboriginal traditional and Western art music, [1] like in the performance Heartland with violinist Véronique Serret (who is also his partner).

The documentary Kalkadoon Man is a movie about William Barton's musical work.
Discography
Album formats explained Explain formats
Album formats
10": 10 inch vinyl records were played at 45 or 33 1/3 rounds per minute (rpm). The former could hold 9, the latter 12 minutes of music per side.
7": 7 inch records (often referred to as 45s) were played at 45 rpm or 33 1/3 rpm, with about 4:30 or 6 minutes of music per side.
LP: Long play, is a vinyl record played at ​33 1⁄3 rpm with a 12 or 10-inch diameter.
EP: Extended play, are vinyl records that allowed two or even three songs on each side.
Songs of Mother Country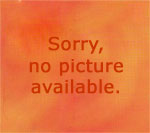 Released

2003

Tracks

Sorry, no tracklisting available.

Notes

William Barton composed and performed Songs of Mother Country as a major commission for the Queensland Biennial Festival of Music.
---
Requiem
Released

2004

Tracks

CD/side 1

Requiem: Introit / Kyrie / Gradual / Sequence / Canticle / Sanctus / Agnus Dei / Communion

CD/side 2

My Country Childhood: Song of the Hills / A Church Gathering / A Village Funeral / Song of the River
Earth Cry (abridged version)
Great Sandy Island: The Sea Coast / The Boro-ground / The Rain-forest / The Garrison / Dune Dreaming
New Norcia
Quamby (for chamber orchestra): Prelude / In the Valley / On High Hills / At Quamby Bluff

Notes

The double CD Requiem is a major work for orchestra, chorus and didgeridoo by Peter Sculthorp.
---
Songs of Sky and Sea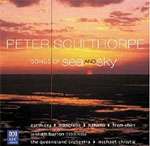 Released

May 2004

Tracks

Earth Cry
Mangrove
Songs of Sea and Sky: Prelude / Saibai - solo violin: Alan Smith / Interlude / Mission Hymn / Dance Song / Lament
Kakadu - solo cor angalis: Alexa Murray
From Ubirr

Notes

Songs of Sky and Sea features works by Peter Sculthorpe revised for didgeridoo and orchestra, performed by William Barton and the Queensland Orchestra. The album was nominated for 'Best Classical Album' in the 2004 Australian Recording Industry Association (ARIA) Awards.
---
River Symphony
Released

2007

Tracks

Concerto for Didgeridoo: Earth / Wind / Water / Fire
River Symphony: Storm Clouds Gather / Memory of the Sea / Riverflow to Angry Waters / Dolphin, Platypus and Fish Dart in the Shallows / A New Purpose / Memory of the Sea, Riverflow and River of Life / River, Cities and Pollution / Lament for the River and Triumphant Return to the Sea

Notes

The Concerto for Didgeridoo was inspired by didgeridoo player William Barton, the soloist in this recording, who provided Sean O'Boyle with the rhythms on which the piece is based.
---
The Journey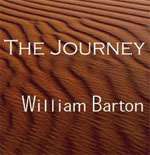 Released

2007

Tracks

Dawn of Time
Earth Song
Bird Song
Fire
The Storm
Gathering 1
Gathering 2
Cleansing
Life Circle
Sound of Movement
Journey's End
Slow Break Beat
Dance at Sunrise

Notes

This is William Barton's first self-released album.
---
Dreamtime: Improvisations for Didgeridoo and Guitar
Released

November 2009

Tracks

Dream (35:00)
Dijilile (based on Dijilile by Peter Sculthorpe; 8:16)
Earth (15:45)
---
Earth Cry / Piano Concerto / Kakadu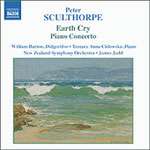 Released

200?

Tracks

Earth Cry
Memento Mori
Piano Concerto
From Oceania
Kakadu

Notes

William Barton plays with music by Tasmanian-born Peter Sculthorpe who has re-written some of his key works to include parts for the didgeridoo.
---
Desert Stars Dancing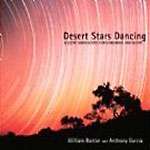 Released

June 2011

Tracks

Desert Stars Dancing
I Sunrise
II Flight
Moreton Bay
Night Breath
I Trance
II Dreams and Chanting
III Cadenza
Electric Landscapes
I Air
II Light
The Ground Beneath Us
Meridional
---
Kalkadungu
Released

1 June 2012

Tracks

Kalkadungu: Warrior Spirit 1
Kalkadungu: Songman Entrance
Kalkadungu: Bleached Bones
Kalkadungu: Warrior Spirit 2
Kalkadungu: Spirit of Kalkadunga
Didjeridu Solo No. 1
Earth Cry
Voice and Didjeridu Improvisation No. 1
I Dream of Sacred... I Am My Dream
Didjeridu Solo No. 2
Requiem (excerpt): 8. Communion
Voice and Didjeridu Improvisation No. 2
Didjeridu Solo No. 3
---
Birdsong at Dusk
Released

4 July 2014

Tracks

Birdsong at Dusk
Improvisation
Petrichore
7/8 Not Too Late
Dreamtime Duet
Didge Fusion
---
Find William Barton albums & CDs
Disclosure: I get commissions for purchases made through any album links.
Go exploring!
Use the Aboriginal music timeline to view albums over time.