Land
Aboriginal land claims
Claiming land is a difficult and expensive process for Aboriginal people. Many applications wait decades for consideration.
Close this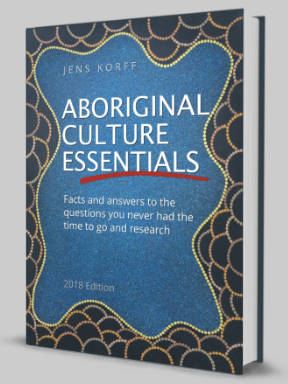 Wishing you knew more about Aboriginal culture?
Search no more.
Get key foundational knowledge about Aboriginal culture in a fun and engaging way.
This is no ordinary resource: It includes a fictional story, quizzes, crosswords and even a treasure hunt.
Stop feeling bad about not knowing. Make it fun to know better.
Selected statistics
<1%

Percentage of the total land mass in NSW that has been successfully claimed by Aboriginal people. [1]

37,000

Number of unresolved Aboriginal land claims in NSW in 2020. [2]
100

Years it would take the NSW government at its 2020 processing rate to resolve all outstanding land claims. [2]
What land can be claimed?
Aboriginal people can only claim vacant government-owned land ("Crown land") under the Native Title Act and they must prove a continuous relationship with this land.
"Freehold title" is land owned by individual owners, companies or local councils. Such lands cannot be claimed.
How to claim a jail
Parramatta Jail is a state-heritage listed property, built in 1835, and Australia's oldest serving prison until it was decommissioned in 2011.
Because now the government-owned jail was "not lawfully used or occupied" anymore and not needed for an "essential public purpose", an Aboriginal land council was able to claim ownership of the site. They can now use the site to make profits, for example by leasing it out. [3]
How can Aboriginal people claim land?
Each state and territory treats Aboriginal land rights slightly differently and not all jurisdictions have a formal process for making claims to land [4]. Only the Northern Territory, Queensland and New South Wales have a formal claims process.
In Western Australia, South Australia and Victoria, Aboriginal land trusts have been established to acquire, manage and use land for the benefit of Aboriginal people.
In Queensland, land can be transferred to an Aboriginal community under the state's Aboriginal Land Act, but the community does not hold freehold title on the land which means they cannot sell or mortgage the land, and there are restrictions on leasing it.
In NSW and the NT, claimable land needs to be unoccupied and "not likely to be needed for residential purposes". [4]
Claiming land is often the only remaining form of compensation for dispossession after invasion.
What's involved in making a claim?
To prove ownership Aboriginal landowners have to pay anthropologists and surveys to prove their traditional relationship and formal land boundaries. This can be an expensive process.
Returning land to Aboriginal people will always be a difficult process as Aboriginal interests are in competition to commercial interests. Worldwide, the majority of the world's remaining natural resources—minerals, freshwater, potential energy sources, etc.— are found within Aboriginal peoples' territories. [5] Mining for these resources remains one of the constant threats to Aboriginal land.
In June 2010 the Minister for Lands in NSW, Tony Kelly, announced he would approve the sale of Moree's Taylor Oval to Woolworths for $2.25 million – just one week after he rejected an Aboriginal land claim over the land on the basis that it was used for public recreation. Moree Plains Shire Council also supported the sale. The oval is believed to also be an Aboriginal burial ground. [6] In January 2013, Woolworths abandoned developing the site.
National parks returned to Aboriginal people
More and more Australian national parks are returned to Aboriginal ownership or management. Aboriginal people then manage the park jointly with other authorities, without affecting visiting protocols of the parks.
The first national park that returned to Aboriginal ownership in NSW was the Mutawintji National Park, 120km north-east of Broken Hill, on 4 September 1998. [7] The park contains one of the best collections of Aboriginal art in New South Wales, including rock engravings, murals and paintings.
In September 2008, the first native title determination over a South Australian national park was recognised. [8] Witjira National Park is in the far north of the state.
Co-managing national parks opens economic opportunities for Aboriginal people while maintaining access to the parks for everyone. In NSW, about 123 Aboriginal people participate in management boards and committees. [7]
The big wait for land claims
By law there is no requirement in any of the three jurisdictions with a formal claims process to be resolved in a timely manner. This has led to more than 37,000 land claims waiting to be determined in NSW alone. The backlog has been described as "a national disgrace" and a form of institutional racism. [2]
If you lodged a development application in Tasmania (for example for renovation work on your house or business) it would take an average of 28 days to be processed. Contrary, many claims under the NSW Aboriginal Land Rights Act are in the system for 18 to 20 years before they are considered. [4]
Even if a land claim makes it through the system there is a chance that land use conditions are changed and the outcome for Aboriginal people is poor. In the years that claimants wait for a decision "significant conditions" can be attached to the claim.
What happens once land is claimed?
Once land is transferred to an Aboriginal Land Council it can be used for Aboriginal housing, long-term economic development (for example agriculture, industrial use or tourism) or simply put on the market. [9]
Video: After the land claim
In November 2012, the Jinibara People were recognised as native title holders of more than 70,000 hectares in the Sunshine Coast hinterland, including the site of the Woodford folk festival.
Watch what this decision means for both the Aboriginal people and the festival.