Books
Buried Country - The Story of Aboriginal Country Music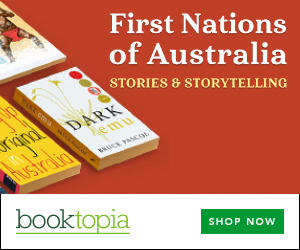 Summary
Not many people know that it was country music that first gave Aboriginal people a voice in modern Australia, long before it was commonplace for Aboriginal dance companies to tour the world or for Central Desert "dot paintings" to sell for astronomical sums.
Though black skin and country music might seem an unlikely pairing, Aboriginal country music has a long and rich tradition, from 1950s pioneers such as Jimmy Little and Dougie Young, through Lionel Rose, the Country Outcasts and Auriel Andrew, to Vic Simms, Roger Knox and Troy Cassar-Daley.
Telling black stories in a way white folks could understand as well, country music was not only a salve for its own dispossessed people, it offered common ground in a divided land and the possibility of grassroots reconciliation.
The genre is widely credited as being among the earliest mediums to have given Aboriginal people a strong voice in popular music; a voice that is still growing today.
Packed with rare photographs and memorabilia and including a detailed discography, Buried Country offers a fascinating account of the growth of this vital force in Aboriginal culture and its role in changing Australian society.
About the Author
Hailed as the "best chronicler of Australian grass-roots culture" by the Sydney Sun-Herald, Clinton Walker's "Inner City Sound" was the first book to champion punk and independent music in Australia. Also the author of several other works of groundbreaking music and social history, including "Highway to Hell: The Life and Death of AC/DC Legend Bon Scott", "Stranded: The Secret History of Australian Independent Music, 1977-1992" and "Golden Miles: Sex, Speed and the Australian Muscle Car, " he lives in Sydney, Australia.
Get a copy now from your favourite trusted store
Disclosure: I get commissions for purchases made through the below links.
Other books by (or with) Clinton Walker